#askHER The
Workplace Reset
Inspiring menstrual-friendly workplaces
Working in excruciating pain is no longer an option. We created the #askHER Workplace Reset to help employees and employers take easy, effective steps to create equitable and empathetic workplaces. Watch the video to learn more from Founder Sateria about what sparked this initiative and how you can take part!
How it Works in Three Easy Steps
You have the power to make a difference in your workplace
Frequently Asked Questions
"I would barely make it to my office on the second floor. I was always so winded and tired. There was no elevator on that side of the building and getting to one meant taking a longer walk from my car towards an elevator that had a 50/50 chance of working. Everyday I had to take my time with those stairs. And the closest bathroom was on the third floor in the middle of the building. Each step felt like it could've been my last" 
"I do hair! I have bleach in my client's foils, as I'm standing talking waiting for them to process, I feel that gush! I know I've bled all over, my thighs, my top area and the back. I can't just leave the salon, but am lucky enough that I can clean up and go on because I have an apron on protecting my clothes from hair color. When I'm leaving for the day my boss says "you still have your apron on"… I know!"
"Everything was fine until I was getting ready to leave the office. I stood up from my desk and it felt as if my insides caved in. Blood streamed all down my legs, ruined my shoes, and was on the carpet. I had to clean up myself and then try to lift the blood off the carpet before going home. Luckily the office was practically empty so I was able to clean up without anyone around."

Thank you to Myovant Sciences for sponsoring The Workplace Reset conversation.
Catch Up with the Latest Weekly Report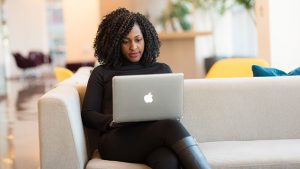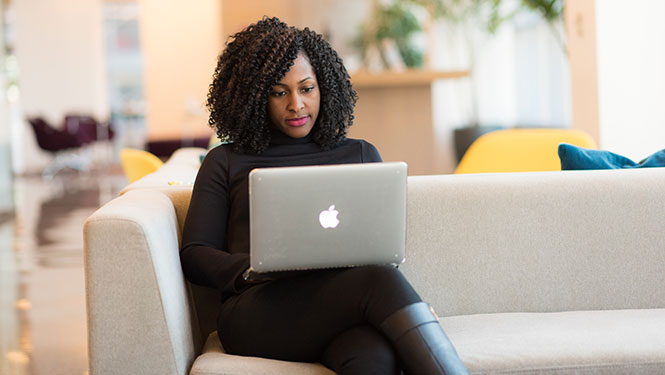 Nearly 33% of the US workforce will experience uterine fibroids. As we finish this year, it's critical to redefine what a "normal" workplace looks like.
Read More »