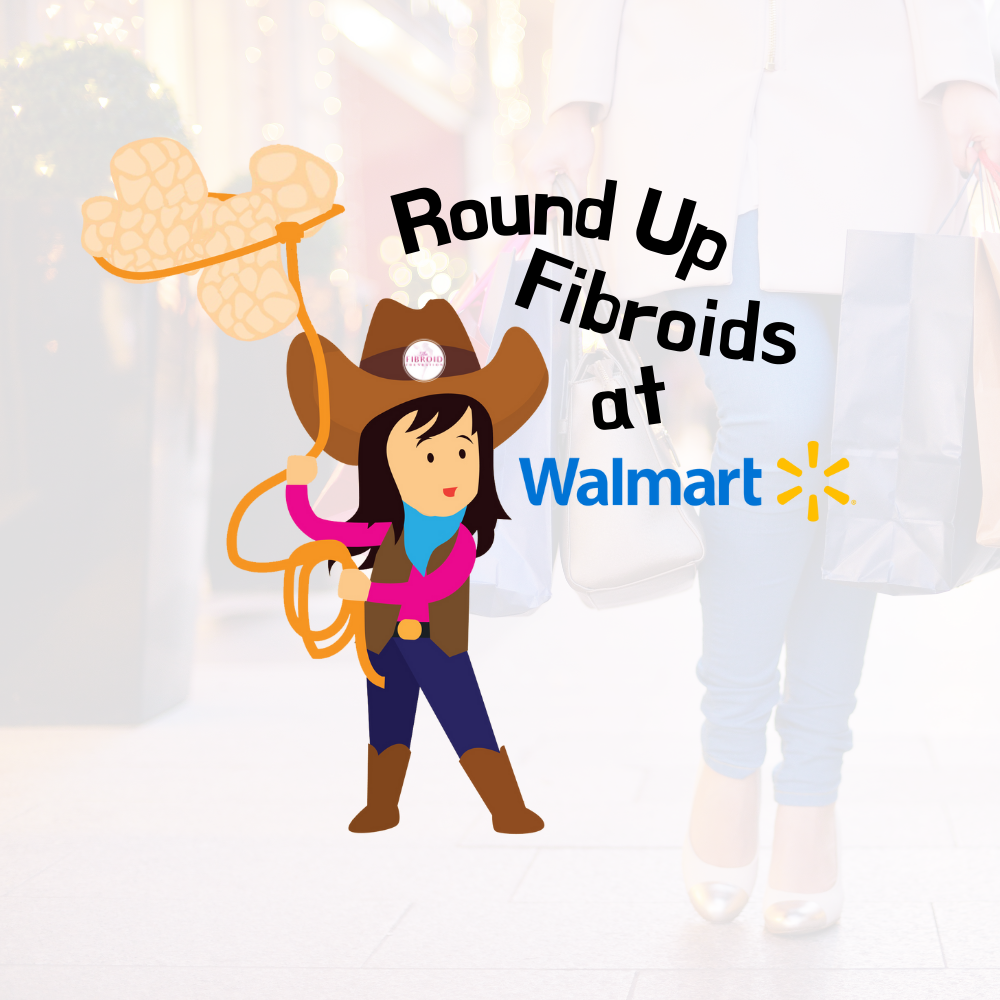 We are thrilled to announce that the Fibroid Foundation has joined hands with Walmart's Round-Up program!
What Does This Mean for You?
As part of this initiative, you can now support the Fibroid Foundation simply by rounding up your Walmart purchases to the nearest dollar after adding the Fibroid Foundation as your preferred non-profit on Walmart.com. The extra cents will go a long way in helping us fund research, raise awareness, and provide support to individuals battling fibroids.
How It Works
When you shop at Walmart, either in-store or online, you'll have the option to round up your purchase total, after adding the Fibroid Foundation as your preferred non-profit. These small amounts, when pooled together, can make a big impact. Just by buying your everyday essentials, you're contributing to a cause that touches the lives of countless women globally.
Why It Matters
Fibroids are a prevalent health concern, affecting a significant number of women worldwide. By Rounding Up for Fibroids, you're not just donating money; you're joining a community committed to making a difference. Your contributions will help us:
Fund cutting-edge research to understand and treat fibroids.
Provide educational resources and support to those affected.
Raise awareness and advocate for better health policies.
How to Get Started
To make the Fibroid Foundation your preferred non-profit for round-up donations, simply follow these easy steps:
Visit Walmart's website. You MUST use a desktop computer to add the Fibroid Foundation to your account.
After signing in, navigate to the "Account" tab.
Navigate to "Giving and Impact", located on the left side under "Manage Account".
Under "Your Preferred Charity", choose the blue "Select Local Charity" button.
Enter "Fibroid Foundation" in the search field and click the blue "Select" button to choose.
Read and Agree to the Terms of Use and then click "Done! Start making an impact!"
Start shopping, and at check-out, you'll be prompted to Round Up for Fibroids!
A Step-by-Step Guide
For a more detailed guide on how to add the Fibroid Foundation as your preferred non-profit, check out the video below. It walks you through the process, ensuring you can easily contribute with each purchase.
Your Impact
Every cent counts! By rounding up your Walmart purchases, you're directly contributing to a brighter, healthier future for women with fibroids.